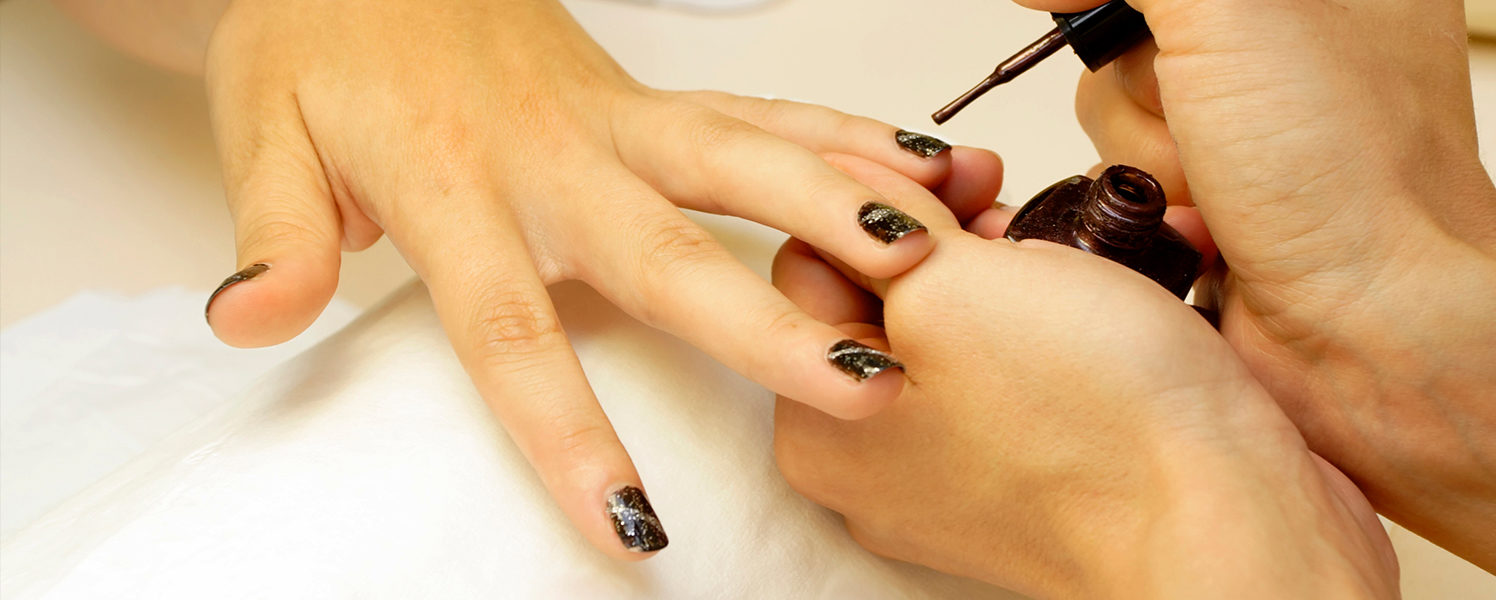 Manicure & Nail Enhancement
At Cory's, we realize that hands and feet deserve special attention. Allow our nail technician to pamper and nurture these two often neglected areas. Our primary concern is hygiene, therefore, each and every implement is disinfected along with our pedicure tubs. Any nail file, foot file, pedicure slippers used for your service are yours to take with you for your home care.
Manicure & Nail Enchancements
| | |
| --- | --- |
| French Manicure | $33 |
| Polish Change | $16 |
| Shellac Polish Change | $28 |
| French Polish Technique | $8 |
| Dips for nails | $45 |
| Nail Repair | $6 ea. |
| Fills | $32 |
| Acrylic Removal/Manicure | $37 |
| Pink and White Fill | $43 |
| Acrylic Full Set | $55 |
| French Fullset | $68 |
A relaxing exfoliating scrub is applied to the hand and lower arm and gently massaged, leaving your skin soft and refreshed. This is our traditional manicure, includes shaping the nails & care for the cuticles. Complete the treatment with a polish of your choice.
Cory's Champagne Manicure
A truly exotic manicure experience. Your hands and lower arms are massaged with a Champagne & Rose scrub followed by a rich application of Champagne and Rose Butter Cream.
| | |
| --- | --- |
| Cory's Champagne Manicure | $30 |
Soothing Paraffin Hand Treatment
Treat your deserving hands to a gentle massage with our special blend of A, D, & E moisturizer, rich in vitamins and soothing herbs. Your hands are then immersed in a warm paraffin bath. Once coated they're wrapped in cozy terry mitts, leaving your delicate skin silky smooth.
Along with our traditional manicure, a delicious fragrance for your senses which will leave your hands feeling younger, smoother, and renewed.
A mini-manicure for our young guests 6-12 years of age.
Would you believe a manicure that really lasts for 14 days? Forget oversize handbags, statement necklaces, and sky high stilettos. A shellac manicure is the "+" accessory. There is no damage to your nails and it will help to strengthen your natural nail.
We start out with a basic nail shaping and cuticle trimming. Enjoy our extensive hand and arm massage, your nails are then matte buff or high gloss buff.
| | |
| --- | --- |
| Men's Sports Manicure | $26 |
| | |
| --- | --- |
| Moroccan Bliss Manicure | $32 |
WE DO NOT ISSUE REFUNDS ON SERVICES AT ANY TIME